Venom: Nature's Killer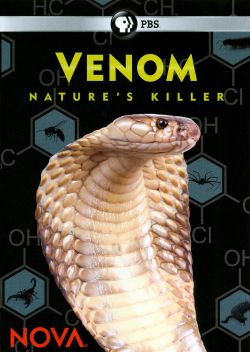 Consider the video, Venom: Nature's Killer, you recently watched in class and then post a thoughtful reflection.  You may limit your comments to your own ideas or you may expand upon those offered by your classmates; either way, you'll need to cite evidence from at least one source to support your opinion (a journal article, podcast, video on YouTube, etc).  When citing a source, make sure you provide the URL.  This assignment is worth ten points and is due by 11:59pm on Wednesday, Sept 25, 2012.
Rubric:
Zero points = no comments
Seven points = comments but no source cited and/or more than two misspellings
Eight points = comments, source cited but awkward sentence(s) and/or two misspellings
Ten points = comments, source cited, correct grammar, and one or fewer misspelling(s)
Topics to consider for discussion:
What are your thoughts about the scientists and situations you saw in the video?  Is there a particular statement or issue that caused you to think differently? 
What, if any, progress has been made in treating people with proteins from venom?
During one scene in the video, Dr. Angel Yanagihara delivers a lethal dose of the Chironex venom, the Australian box jelly, to a mouse.  Within minutes the mouse is in distress and appears near death at which point Dr. Yanagihara injects a trial blocker to save the mouse.  What are your thoughts regarding the use of animals as test subjects? 
101 responses so far
101 Responses to "Venom: Nature's Killer"
Leave a Reply